Partnering with
+
Schools across the U.S.A
We donate over
$M
to schools every year
We have over
Businesses ready for sponsorship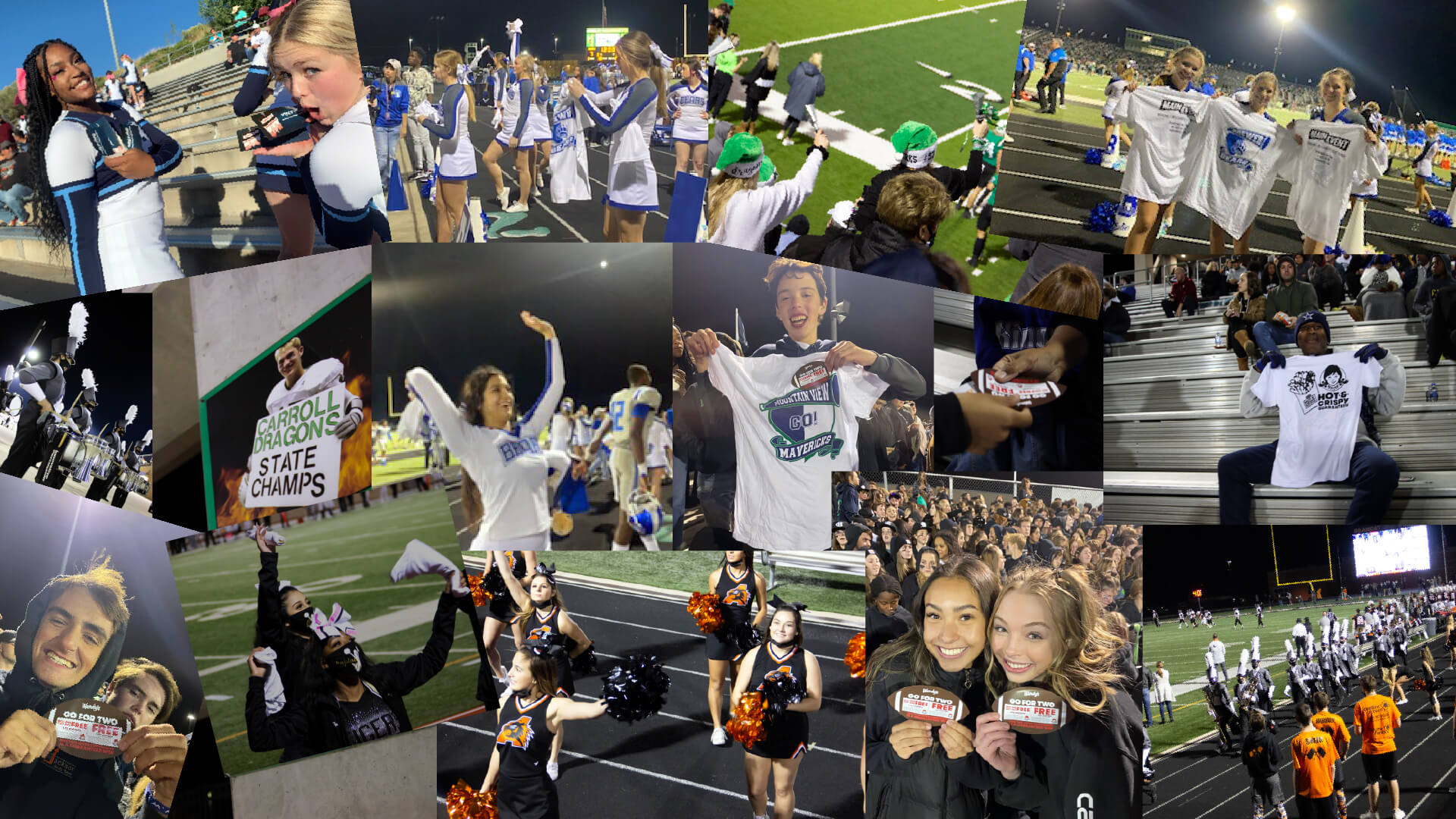 With our vast network of sponsors, we're able to donate over $2.5 million in in-kind goods and monetary donations to school programs from our local businesses. Our sponsors get to market in their local schools, and know that their advertising dollars are supporting their community.
Register your school
See your custom package in action throughout the season, as your local audience is immersed with your brand, messaging, and offers. Consumers are 30% more likely to have a relationship with a brand they see during a sporting event.
Learn More
It's absolutely free to you and your school, no strings attached!
That may be because we were unable to find any sponsors for your school. If we have not received your signed confirmation letter, that may also be the reason – confirmation letters help us get you sponsors!
Items are for you to give away for free! Use them as freebies at your next home game or have your cheerleaders slingshot them into the crowd. The choice is yours!
You shouldn't! Have fun with them and build crowd involvement! Use them at home games during half-time, at key points in the game, or even toss them out at your homecoming parade!
You do this so we can have plenty of time to gather your sponsors, receive payment, and produce and ship the items to you in time for your season!
The confirmation letter is to help us get you sponsors! When businesses in your community see that we have your permission from you to work on your spirit items, they feel more secure about the program.